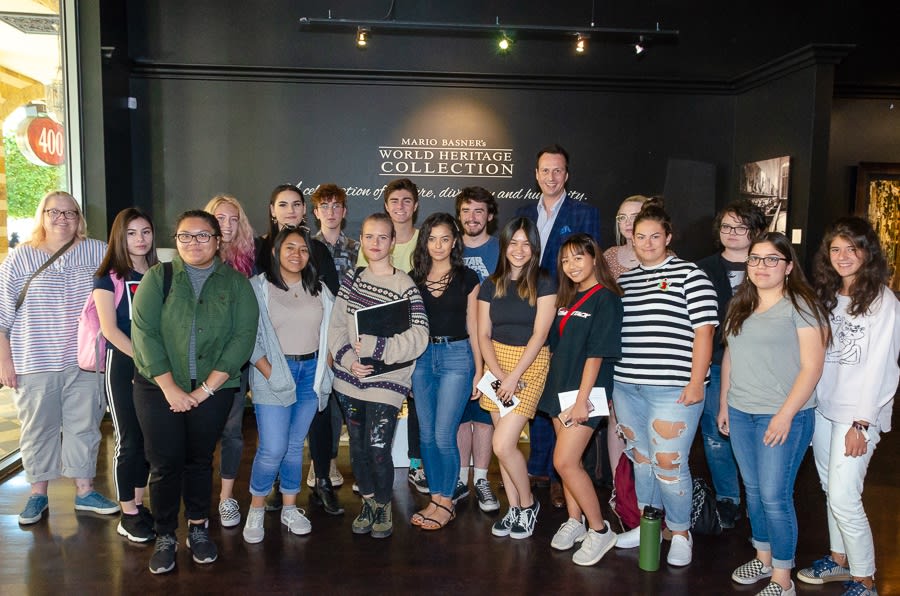 The Las Vegas Academy of the Arts is a nationally-recognized, award-winning magnet high school, serving approximately 1,700 students in Clark County, Nevada.
Las Vegas Academy serves students from throughout the district in grades 9 through 12. The Academy provides students the opportunity to pursue a conservatory in the areas of language, performing and visual arts. The students chose a major which they audition for and then focus on throughout their four years of high school along side standard academic course work.
The Academy offers students an intellectually challenging learning experience and empowers them with the skills and knowledge to compete successfully in the international workplace.
This week photography major students joined Mario at his Tivoli Village Art Gallery where they toured the World Heritage Collection. Students were allowed plenty of time to experience the exhibition for themselves before joining Mario where he spoke of inspiration, passion and sincerity in your work, among other things.


"If one student takes away something they apply or find useful personally or in their art study then today was a success." said Mario
Mario looks forward to continuing more educational programming in the future.
September 14, 2018