Mario recently unveiled his newest release "Morgan Library 1", a stunning portrait of financier Pierpont Morgan's private library. The Morgan houses one of the worlds's foremost collections of manuscripts, rare books, music, drawings and other works of art.
Mr. Morgan's library was built between 1902-1906 adjacent to his New York residence at Madison Avenue and 36th Street. Majestic in appearance, the Italian Renaissance-style palazzo with 30 foot ceilings, three tiers of bronze and walnut bookcases, stained glass windows and grand tapestries, engulfs old world elegance.
In 1942, eleven years after Pierpont Morgan's death, his son, J. P. Morgan Jr. realized that the library had become too important to remain in private hands. In what constituted one of the most momentous cultural gifts in U.S. history, he fulfilled his father's dream of making the library and its treasures available to scholars and the public alike by transforming it into a public institution.
Mario's latest piece "Morgan Library 1" is the third release in a series of libraries. Mario celebrates with conviction that meaningful engagement with art, literature, and history enriches lives, opens minds and deepens understanding.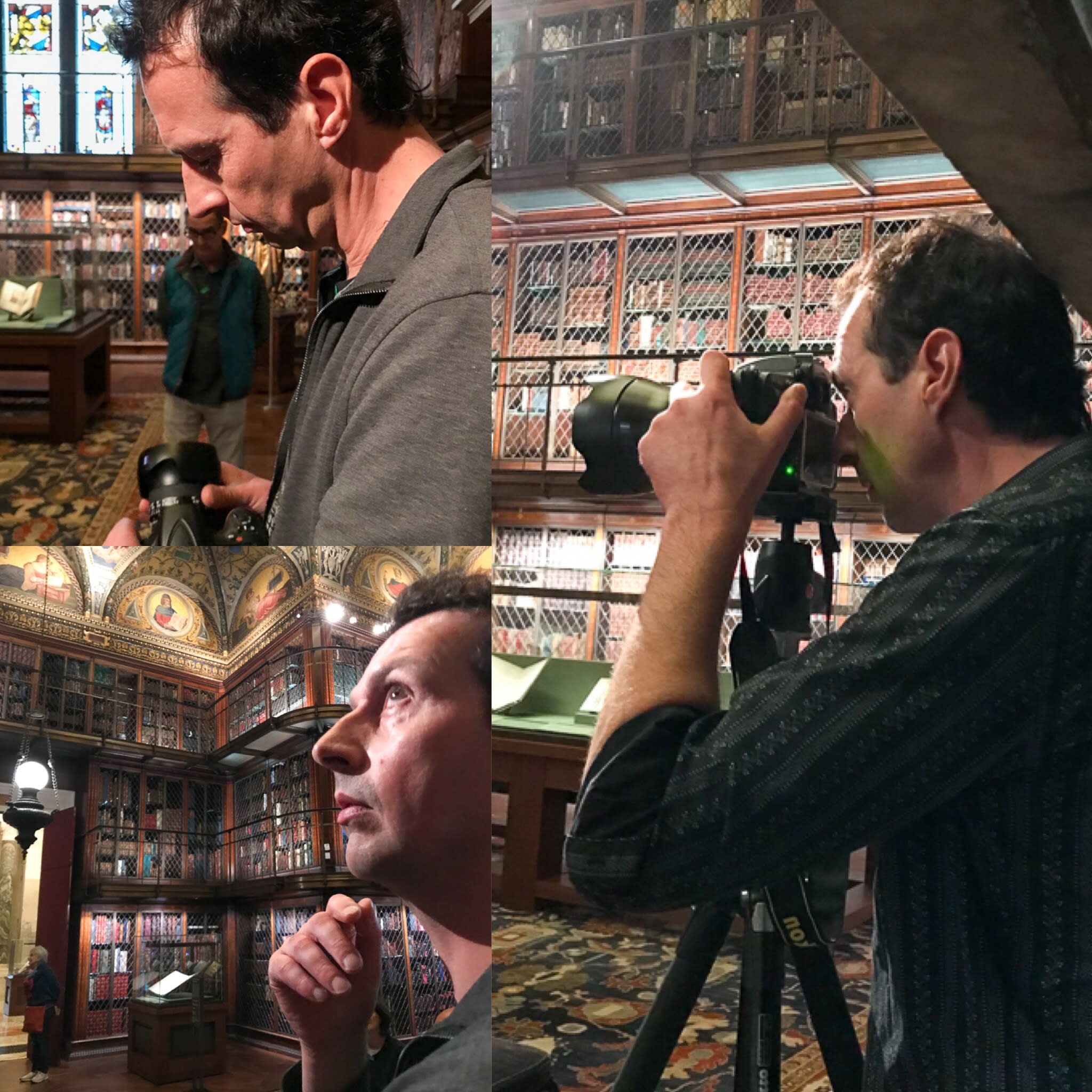 July 25, 2019